The rate of crypto is going up and down. The market is still on a rollercoaster. But it doesn't stop blockchain enthusiasts. During 2017-2018 1485 companies related to cryptocurrency were doing ICOs trying to raise millions. Barely, it was successful for all of them. Nowadays, there is only one guaranteed way to earn money in crypto space – to organize crypto conferences, forums, summits, colloquiums etc.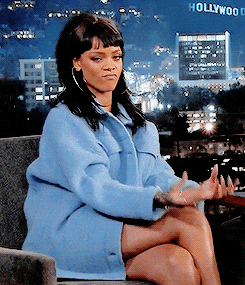 CoinDesk's Consensus 2018 conference which took place in New York this May is a prime example that makes a lot of startups jealous – it raised $17 million just in ticket sales.
Leggy beauties Agne Kazakauskaite and Emile Delam, the Founders Crypto Rally, a brand new format of the event for techy people with Bitcoin, Ethereum etc wallets, were visiting Consensus venue as well. Sure, they intended to gain an approximately same profit, but first of all, they decided to get rid of all boring things connected with typical conferences – no more cliches and empty talks! Let's move crypto FAST!
In Vilnius, Lithuania, girls gathered dozens of crypto experts and entrepreneurs, gave them keys of really agile and posh cars like Aston Martin, Tesla, BMW at least and led all this dream team across beautiful roads of Lithuania – to compete on a race track, to chat and network, to pitch projects in front of blockchain leaders such as core crew of the Pillar Project, a blockchain project focused on your data protection rights, Matt King, the Head of business development for Gochain and the Founder of Royal Crypto Advisors, Robert Olsen, a crypto investor, Amanda Terry, a Silicon Valley business developer and an honorable advisor in the crypto world, and others.
Amanda who is really sophisticated in conferences says: "I met the organizers in January. I had not been to Lithuania before but had heard it was a very innovative and regulatory-friendly place for blockchain startups, so I wanted to check it out and meet other enthusiasts in the blockchain space". Others agree with her – Thank God, the meeting isn't in a conference hall!

Future Times as a media-partner of Crypto Rally managed to be co-pilots for many crews. We were enjoying the road trip and discussing really important blockchain issues with guys from:
Swissborg – they use Blockchain Technology, Machine Learning, and the community's Swarm Intelligence, to create a holistic crypto wealth management solution accessible to everyone. Also, Swissborg is organizing in September in Geneva its own event – Blockchain Unchained again with blockchain experts and crypto enthusiasts to watch, or participate in, an ICO pitching competition, listen to industry leaders, network, and, yeah, have fun.
SalonX – the founders are award-winning international filmmakers, creators of iconic British movies such as "Churchill" and "McQueen", and have teamed up with financial wizards and leading technologists to provide a tokenization of movies. Investors can hold these assets, receive a passive income and can speculatively trade these assets on highly liquid exchanges. SALON X is raising $50m and launching the tokenised asset SALONX, which will be used for funding a slate of entertainment such as action movie Mad Bastard, the biopic Bowie (David Bowie), The Billion Dollar Game (GTA V) and a La La Land-style musical about Audrey Hepburn, Audrey.
Orca – a platform which merges a variety of payment cards, lending services, makes instant transactions to crypto wallets, exchanges and bank accounts just in 6 seconds!
CoinGate – a payment gateway for Bitcoin, Litecoin, Ethereum and 50 other cryptocurrencies. For instance, in a bar, you can pay from your crypto-wallet, and the bar will receive payment in euros. The service has already 1000 such transactions per day.
Chrg.network – an electric vehicle charging network owned by the people. CHRG Network platform connects all charging stations into a single network, enabling owners to monetize their charging stations.

Yet, we have no information about the event profit, and won't overload you with off-record details about Crypto Rally great parties (just trust us, it was hottt!) rather prepare deep-diving to great stories of people and the above-listed projects which are trying to change the world.
Worth to mention – that event was the first in a raw. See you in the nearest FUTURE on the tracks of Moscow, Dubai, and Miami!